I could hardly believe it: the Venus project, which I thought to be a marginal utopian idea, was presented last year at the prestigious United Nations Assembly Hall for the 2016 Novus Summit, which rewards contributors addressing the 17 Sustainable Development Goals.
It feels like a historical moment to see its founder, Jacques Fresco, now 100 years old, speaking to the assembly symbolizing the world consolidated government.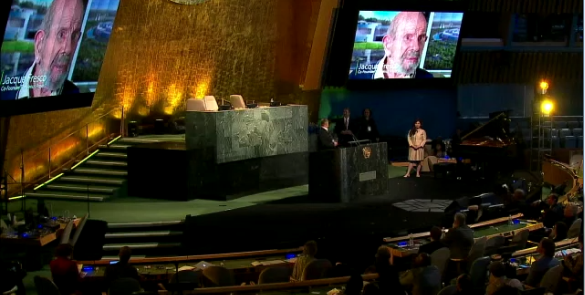 The Venus project proposes a brand new society and economic structure, where renewable energies and automation enable abundant goods and services, making money and most work irrelevant, and allowing citizens to contribute in the way they want (research, design, arts, or other activities).