Tag - Hylian
By Matthieu on Friday, April 29 2016, 17:13
Small books to embody intangible creations, three so far. The content can be replaced as it updates.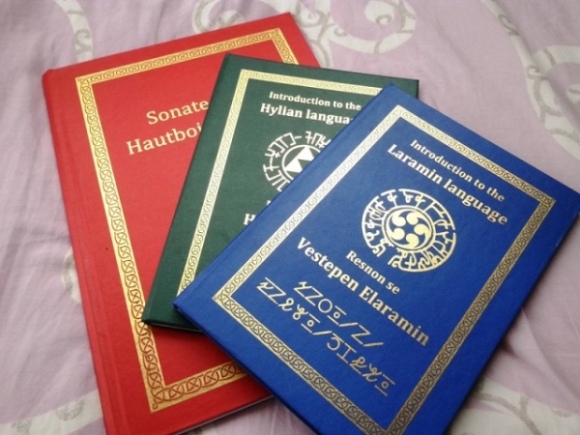 By Matthieu on Wednesday, July 1 2015, 10:17 - Linguistique
My constructed language now explores the possibility of links with the melodies of the Zelda universe, looking for known words and roots, and then extracting new roots to create new words!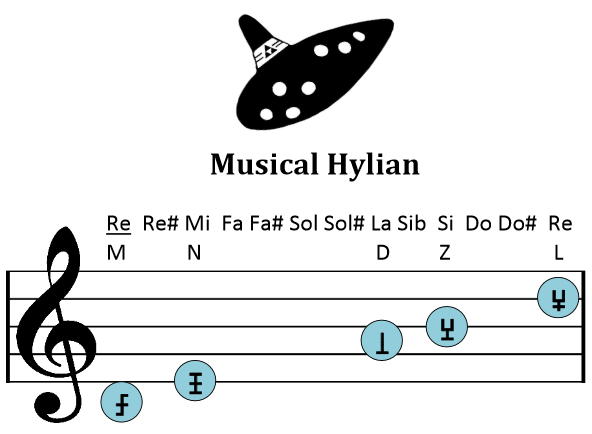 By Matthieu on Saturday, March 21 2015, 10:17 - Linguistique
It's time to get this out of my to-do list: a constructed language that came to my mind in September last year!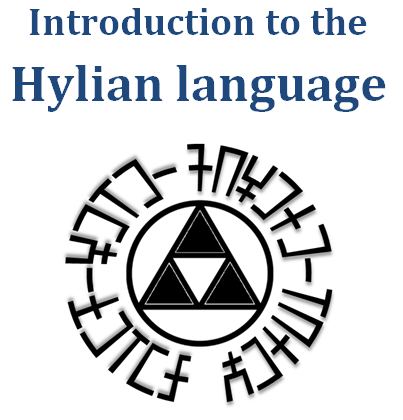 (Click on the picture to see the introduction PDF.)
The challenge is to develop a language in the frame of the samples already present in the games of The Legend of Zelda. The universe of the games contains a lot of names (characters, places, items, events, etc.) which serve as basis for the vocabulary of Hylian here. It would therefore be relatively easy to learn for a fan, already familiar with the world of Zelda.
Here is the ad-hoc alphabet: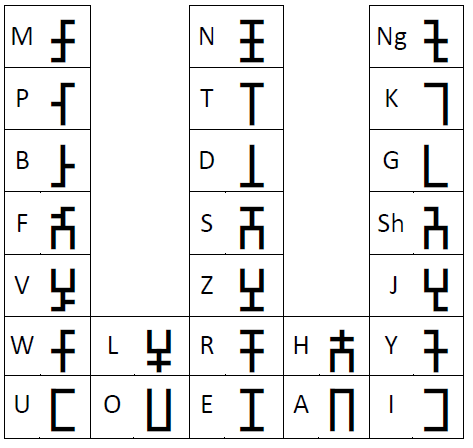 (Click on the picture to get the TTF font.)
"C" is pronounced like "Sh".
In short, words are based on Roots, formed of 3 consonants. These Roots can be derived with vowels. For example:
Zelda => ZLD, which can give :
Zolud: wisdom,
Zoldi: wise,
Zalod: sage,
Zilud: temple,
Ezoulud: to get wiser,
etc.
Here is another set of examples: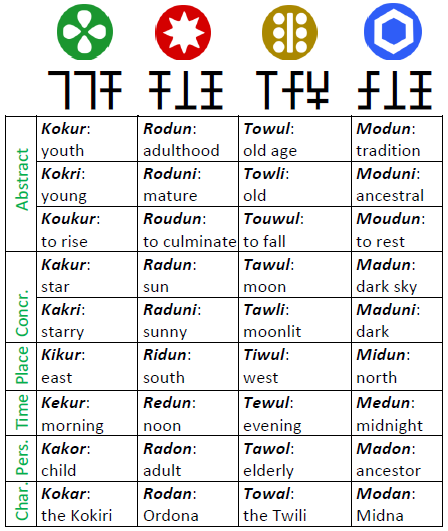 And here is an example of text:

Fans can discuss it on the Zelda Universe forum. For the language specialist forum, it's here: Hylien sur l'Atelier.
Some of you might remember a similar project, my first constructed language:
Laramin