Poème coloré "Cloud Atlas"
By Matthieu on Monday, April 15 2013, 17:30 - Coups de coeur - Permalink
Sur l'inspiration de ce film bouleversant :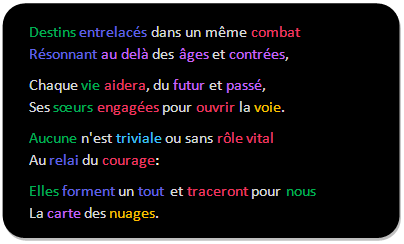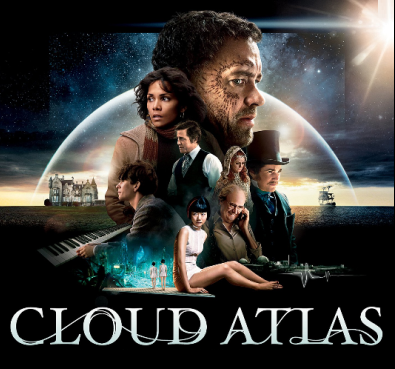 Destins entrelacés dans un même combat
Résonnant au delà des âges et contrées,
Chaque vie aidera, du futur et passé,
Ses sœurs engagées pour ouvrir la voie.
Aucune n'est triviale ou sans rôle vital
Au relai du courage:
Elles forment un tout et traceront pour nous
La carte des nuages.

Le discours de Sonmi 451:
And so to know thyself is only possible through the eyes of others. XXX of our immortal life is in the consequences of our words and deeds that go on XXX throughout all time. Our lives are not our own. From womb to tomb we are bound to others, past and present, and by each crime and every kindness, we (give) birth (to) our future.