Compo : Le Détroit de Solo
By Matthieu on Friday, August 4 2023, 14:33 - Permalink
Composition for the 250th episode of the Nocta music contest :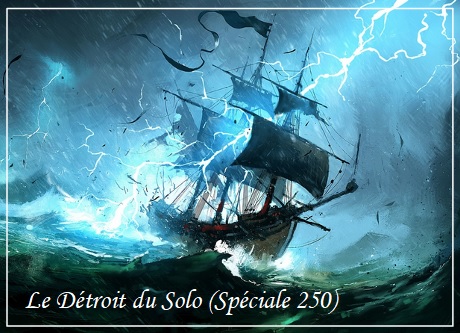 (Click on the picture to listen)
Démarrage directe en arpèges de corde 6/8 , puis gros theme de cor qui.. reprend l'hymne de la Nocta de l'épisode 150, 6 ans plus tot, avec tous les changements de rythmique, d'harmonie et de mélodie nécessaires. Interlude au basson et pizz, retour au theme plus calme avec piccolo en avant. Et on entre doucement dans le solo de la flute, qui glisse et glide pour se contorsionner en ralentissant... et enfin retour a la confiance, au tempo, et au remplumage pour un final caracolant. Presque 3 minutes, ca passe encore, tant que la structure y est..